What makes Maple People unique?
Maple People's vision, mission and values guide us as we create a more sustainable future for construction.
A Maple Person is someone who is driven to provide the very best expertise to our clients (Maple), focussed on sustainability and motivated to provide exceptional customer service (People).
Individually, a Maple Person can do great things; together, Maple People will change the world.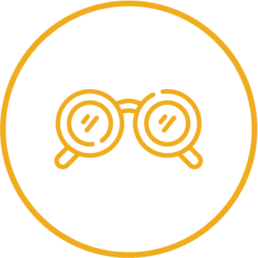 Vision
Maple People has a vision of a future where construction is inherently sustainable, with mechanisms in place to operate buildings without taking from or harming our planet.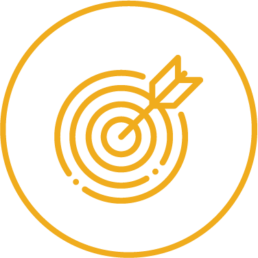 Mission
Our mission is to revolutionise the construction industry. By educating those around us and creating innovative solutions, we will ensure that we leave the world better than we found.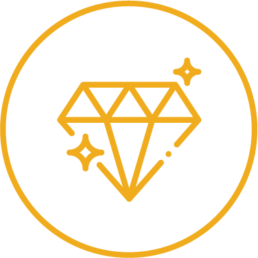 Values
People always come first; we believe in the art of customer service and our duty to be good global citizens by sharing our wealth and encouraging new talent, especially in those who support sustainability.
Maple People is founded on an understanding of global interdependence. People and our actions are all interconnected. Energy cannot be created or destroyed, but it can be transformed from one form to another…
READ OUR MANIFESTO
Through our partners Charity: Water we give back 10% of our profits, with the aim of touching 1 million lives. So far, we have touched over 390 lives – and this is just the beginning. By working with us, you become part of our mission and the overall solution.
We believe that the only way to bring about change is together.
JOIN US
by providing clean water and sanitary facilities
From way back when, I have always had a need to make others smile. Whether it's family or a complete stranger, I found it to be something I am good at. Although troubling at first, I realised that it was a gift – and I decided to embrace it. Here's how that led to Maple People.
You could say I've travelled a lot. From crossing the Saini and Sahara deserts and climbing Mount Kilimanjaro, to road-tripping from the UK to Gambia on a charity rally. My next challenge? Mongolia.
I have a degree in Product Design, and have also built (featuring: blood, sweat and tears) a five star-rated apartment on Air BnB. Fun fact: I'm also a private pilot. All of my successes have been inspired by my idols, one of whom is the man, the legend, Sir Richard Branson. My dream is to fly to the edge of space, but for now I'm keeping it small-scale with plans to fly myself around the world.
I live for construction; it's what I know, it's what I breathe. Working my way up throughout the years, I've learned a couple of things. In short: what works, and what doesn't. There is great potential for reducing the negative impact of construction on the world's limited resources. And yet? We are not doing nearly enough to ensure that this happens. That is the inspiration behind Maple People. We want to make lives better – to make people smile – through clever, innovative construction.
The master plan for Maple People is to bring like-minded people together with a shared vision: to offer expertise, passion, exceptional customer service, and innovation – not forgetting a little dash of selflessness. We actively work to discover new methods for supporting those who are less fortunate, without passing the cost on to clients.
What is Maple People's single core motivator, you wildly ponder? People.
The wellbeing of people is a value I hold very close to my heart. Our ultimate goal is to improve lives while building – literally – a better world. I feel great responsibility for ensuring: sustainable procurement, supporting overseas manufacturing, and giving back profits to address the world's lack of sanitary drinking water. It is happening.
I believe in people. I believe in goals. If we keep these aims close to our heart, Maple People will be the beginning of a new way of construction space that achieves a balance between the construction industry and the demands it places on the earth's resources.
Sure, it's a long way to go. But with passion, desire and commitment (and by sticking to our values of collaboration, innovation and sustainability – not to mention perfectionism), it's achievable. It'll be a fun journey; we hope you'll join us.

All commercial enterprises aim for success; we believe success is not singularly defined by financial gain. We make conscious decisions that benefit people, the planet, the future of construction, and – yes – the bottom line. Our CSR credentials are more than a statement; it's our way of life.
THE "PEOPLE PART" OF MAPLE PEOPLE: THE WHO?
People are the heart and soul of our future. Whether this is the people who work for us, or the lives we intend to touch, their well-being is paramount to everything we do.
Our people's well-being is our company's well-being. We fully commit to communities by conducting research into fundamental systematics of well-being. Next, we implement intelligent design into our workplaces, the spaces we create, and staff benefits.
Maple People is committed to developing and enabling new talent in the construction industry. Future workspaces will be developed through combined ideas, sourced from successful projects around the world. Furthermore, we will embrace newer technologies, methods and materials that our industry may initially find strange here in the UK.
CONSTRUCTING SUSTAINABILITY: THE WHAT?
Maple People dream of a world full of syntonic cities, in which man lives in harmony with nature. Thus, we have designed our workflow systems to begin to minimize the impact on the worlds resources. We work with those who are committed to achieving this goal – as individuals and as part of the company's vision.
We have also developed a detailed Environmental and Sustainability Policy which details our efforts towards achieving our goal as part of our normal business.
Whilst sustainable acquirement can be costly, it is our mission to reduce costs to the client through innovative design. We want to make the entire process sustainable from end-to-end and, in the long term, change the way we construct for the better.
INNOVATING NEW WAYS: THE HOW?
Maple People operates on a global scale. Committing to continuous development of not just our working systems, but the: products, materials, and the way in which we create spaces, will achieve greater rewards.
What is the future of Maple People? Innovation. If we cannot find a solution; we will simply create one. It may be easier said than done, but the right attitude goes a long way. We do not intend to use our client's money to fund our audacious/bold ventures. Instead, we will work towards boosting efficiencies internally and direct profits back to funding our innovations. Some innovations will be integrated into our designs, construction and workflows where as some will stand alone and provide an additional source of income to Maple People, which can be leveraged toward further innovations and the cycle continues.
TOUCHING LIVES (GIVING BACK): THE WHY?
Maple People retains the core focus of bridging the gap between the social economic differences between communities spread across the world. We have developed partnerships to support those who share our vision and, more importantly, to further our reach on an international scale. Those who believe our generation can guarantee safer water and build sanitary facilities for all people around the world.
We want to empower those around us. We want to improve the quality of life for every individual and maintain it. With this in mind, we plan to leverage our construction industry skills to engage with others who desire to train people. Our company wants people to better themselves without the need for further charity.
We want to touch one million lives around the world.
With these goals achieved, we believe our staff, clients, and all involved, will feel a sense of reward. They will get up and return to work every day excited to do it all over again, until the world's resources are balanced.